Marching Band Competitions
What exactly happens at a Marching Band Competition? What are the different Classes? What is a "Caption?" What are the different categories? What gets evaluated?..
For example: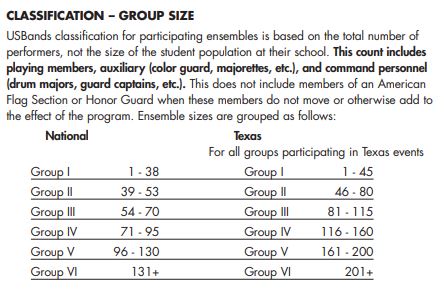 Take a look at the document below. It describes the USBands rules and regulations for the competitions that we will be competing in this season.